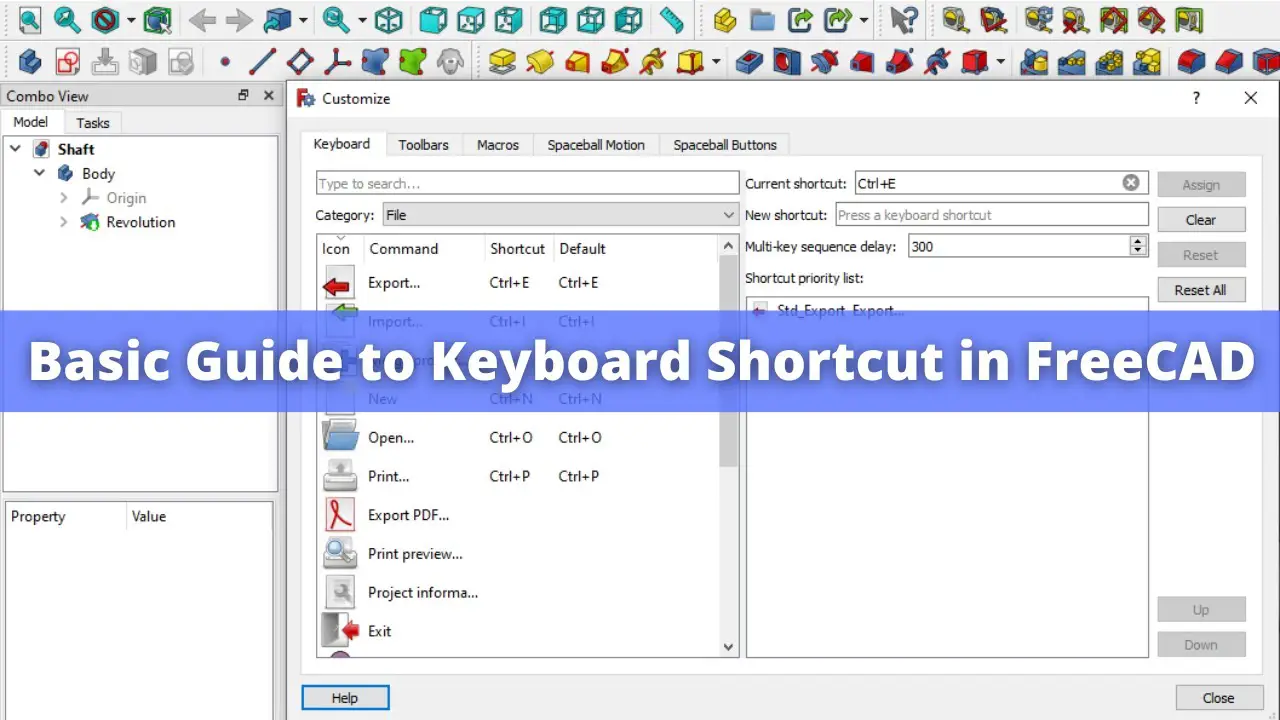 Hello friends welcome to FreeCAD tutorial in our previous tutorial we have learned How to Remove unused Toolbar in FreeCAD. In this tutorial we will learn how to Create Keyboard Shortcut in FreeCAD.
Follow the step by step guide shown in the below video to Change Icon Size in FreeCAD. key points of below are as follow.
The tutorial is about creating keyboard shortcuts in FreeCAD and is available on the website MechNexus.com.

The tutorial author offers a FreeCAD crash course for beginners and accepts support through coffee.com.

To set a keyboard shortcut in FreeCAD, you should go to the "Tool" menu, then select "Customize" and choose "Keyboard" options.

The tutorial demonstrates setting a keyboard shortcut (Ctrl+B) for creating a body in the "Part Design" workbench.

The tutorial encourages users to set keyboard shortcuts for their favorite tools in FreeCAD to enhance modeling efficiency.
"Thank you for reading! If you found this article insightful and valuable, consider sharing it with your friends and followers on social media. Your share can help others discover this content too. Let's spread knowledge together. Your support is greatly appreciated!"