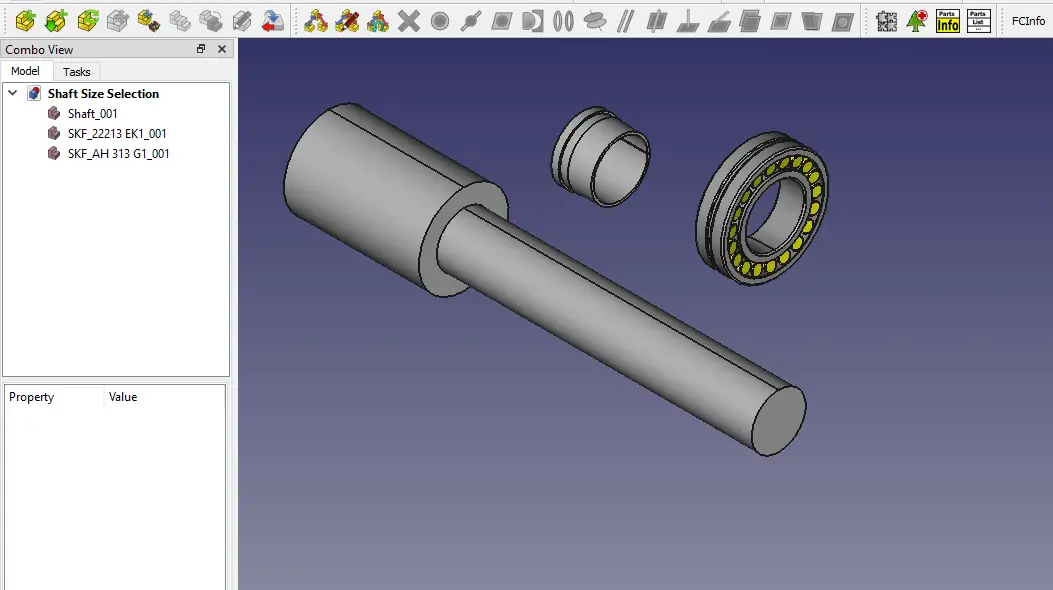 Hello friends welcome to FreeCAD tutorial in our previous tutorial we have learned How to fold Sheet Metal after a line in FreeCAD.  In this tutorial we will learn how to Select Shaft Diameter with respect to Bearing Number.
Follow the step by step guide shown in the below video to Change Icon Size in FreeCAD. key points of below are as follow.
The tutorial is about selecting the shaft diameter based on a bearing number in the context of machine design using FreeCAD.

It explains that to determine the shaft diameter, you first need to identify the bearing number, such as a spherical roller bearing like 22213 EK.

The method discussed involves multiplying the last two digits of the bearing number by 5 to find the bore diameter. In the example, 13 x 5 results in a bore diameter of 65 mm.

The tutorial emphasizes the need for using sleeves to mount the bearing properly to avoid compromising its lifespan.

The recommended sleeve for the 22213 bearing in this example is AS313G, with an internal diameter of 60 mm, indicating the requirement for a 60 mm shaft diameter to mount the bearing.