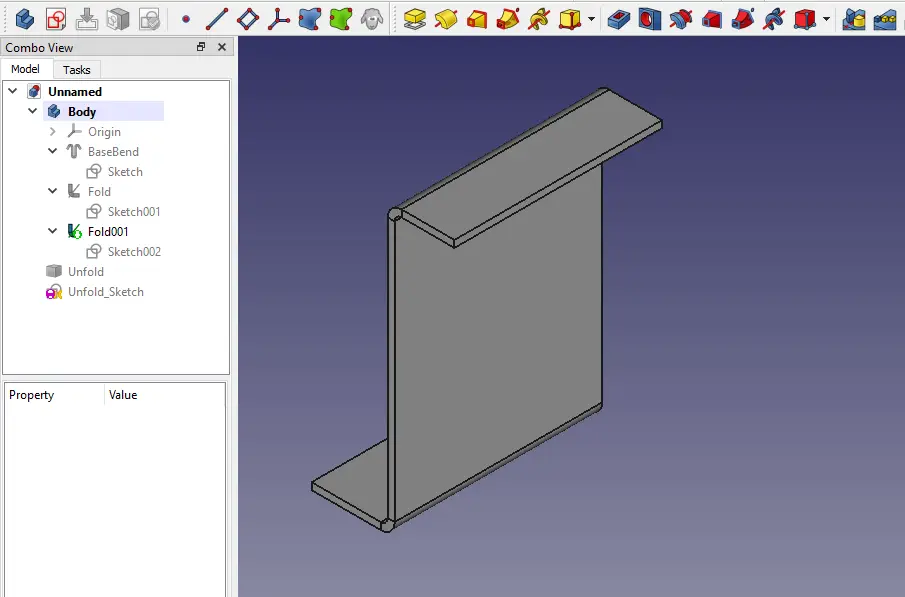 Hello friends welcome to FreeCAD tutorial in our previous tutorial we have learned How to Model V-Block in FreeCAD. In this tutorial we will Sheet Metal Fold After a Line in FreeCAD
Follow the step by step guide shown in the below video to Change Icon Size in FreeCAD. key points of below are as follow.
This tutorial in FreeCAD explains how to fold sheet metal using a line as a reference.

The process begins with creating a new file, switching to the part design workbench, and creating a body.

A symmetric sketch is drawn on the top plane with dimensions of 300mm horizontally and 150mm vertically.

The sheet metal workbench is used to create a base feature with a 5mm thickness and a 5mm radius.

The sheet metal part is folded in two directions, and a development view is created, which can be exported in DWG format.
"Thank you for reading! If you found this article insightful and valuable, consider sharing it with your friends and followers on social media. Your share can help others discover this content too. Let's spread knowledge together. Your support is greatly appreciated!"